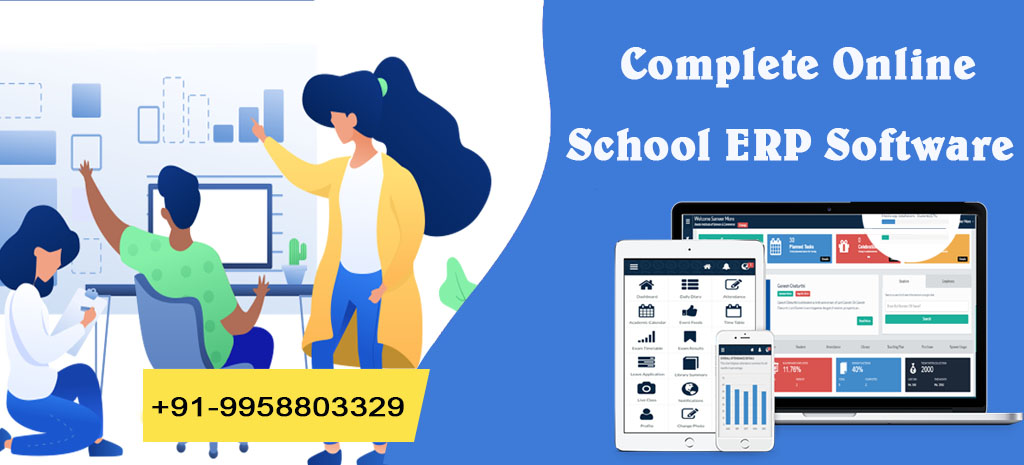 Reasons of Growing Demands of School Management ERP Online Software
School resource management software provides solutions like maintenance management, energy management, facility usage and technology management to simplify the operations of educational institution. These products are primarily used by school administrators and support staffs.
Whether it is to improve communication between departments, administrators and support staff, school resource management software is truly a boon. This can enhance the overall efficiency of an institution and student learning experiences.
With single sign-on?and a seamless user experience, school management ERP enhance your employee efficiency and overall increase school productivity. All the operational data and tools that you need to make wise decisions and take action including finance, human resource, finance, payroll, enrolment and data insights are made available at one place.
Need of School Management Software
Exam Management
Exam is a basic process that every school indulge in. To manage all the activities relevant to exams is not an easy task. From scheduling the examination dates to allotting rooms, everything needs to be done in a certain period of time. But it's so simple with best school management software as it eases out the complete process of exam including planning, examination schedules, grading, results and certificate management and take off pressure from the teaches and other school staffs of the school during exams.
Human Resource Management
When selecting perfect school ERP software, it's vital to consider software that offers a combination of automated processes that connect your school human resource management and information technology hassle-freely. The HR management module of this software play a crucial role in making human resource management easy and hassle-free taking responsibilities like recruitment of teachers, assigning of regular tasks and share different responsibilities to the staff. The multi-functional ERP software focus in creating a culture of world-class education, and long-term employee retention that helps in the overall productivity of the school.
Staff Management
Once the school grows, staff management becomes a daunting task to do. A better staff management is required to a school today as a school's growth and development, in a large way depends on its employees. The school management software can make your school staff management easy and effortless.
Student Management
Student management can be one of the difficult tasks in a school with large number of students. From managing all their details to keeping a track of their performance, it takes lot of time and effort. With Web School ERP, all the student related responsibilities can be taken care within no time. It maintains all records of the student, ensure easy connectivity of the students with teachers, easy messages and notifications, and helps in making the students bigger achievers as far as their performance in school is concerned.
School online portal allows parents and students to remain updated. Parents can access student's information and students can download holiday homework and assignment etc. School management software eases the process of registration and admission online. It also eliminates costly paper-based processes and makes all school related work easier.
.