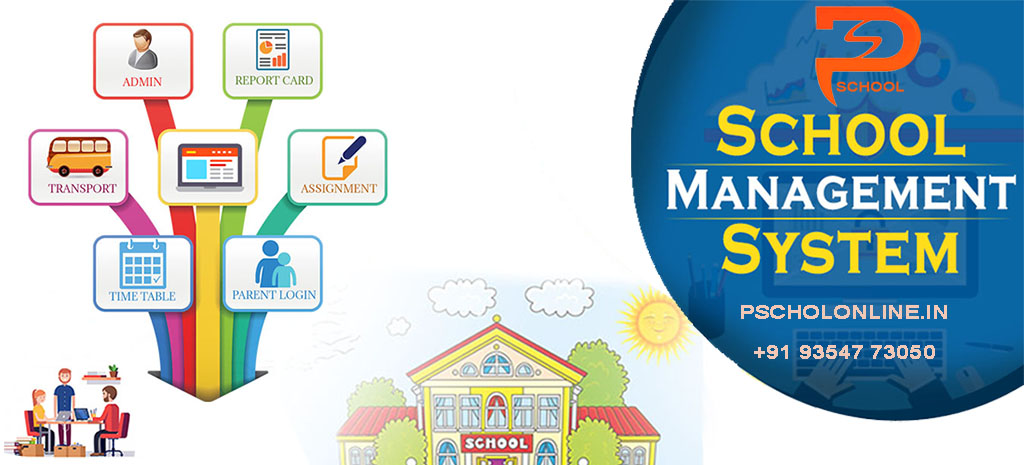 Purpose of Using School Management System Software
The present education structure is radical, open and more practical. The days are gone when school and colleges were loaded with files and other paper-based record books. Thanks to the school management system software that completes arrays of tasks including the student's fee, the teacher's salary, attendance register, timetables for all classes, fee records, examination records and results of the exams within no time.
There are many reasons why an increasing number of schools are using school management software on regular basis.
Easy Communication

Best school software helps a school communicate in an effective way with the parents. The school management find easy in sharing information and circulating. All the communication relevant tasks are done in short span of time and more effectively. Parents can check result of their child online. Undoubtedly, this software has strengthened the participation and communication of parents with school. Schools can focus more on efficient education delivery as tedious clerical operations are taken care by ERP software.

HR & Payroll Management System

Every school keeps a systematic and easy approach towards maintaining and updating the different aspects of their institute. School ERP online gives comprehensive reports related to employee's data, attendance, salary, leave, increments, da-arrear, bonus, tax calculation and many more. Even it gives a go-ahead formula builder to customize salary structure as per school's need.
Library Management
An institution with big library needs to be maintained properly and preserved carefully year after year. They need enough space to store and have to be protected from natural hazards like rain and fire etc. But with the use of school management system software, it's easy to preserve records on PC for many years. The software manages all data related to library including record of issues & return, fine collection, reservation of books online and various report generations.

Students and Teachers Records
School management is made easy with school management software. Not merely the stakeholders but teachers, parents and students as well share good communication and feel connected with this software. It made easier for the teachers to connect with particular student parent, generate report cards and lesson plan etc.

Easy Access of Information

Since all the information is stored in a secured and systematic way, users can access the software anytime. But the data in the software can be accessed by the authorized people only having encrypted password and unique ID. Whether you want to send SMS to the parents about student attendance, holiday and birthday etc, all can be sent to students and teachers automatically.
Student Information and Online Payment

Most of the ERP solutions for schools are integrated with online payment gateway. Parents find flexibility in paying school fee online through their dashboard. This eliminated the parent's queues at school or banks for fee payment. Parents find convenience to pay school fees online using their debit card, credit card or NET banking sitting in any corner of the world.

So, go with user-friendly cloud based ERP software to ensure accomplishment of all school relevant tasks hassle-freely.

.