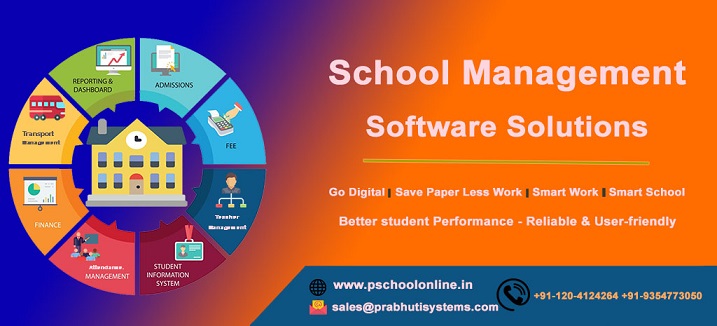 Factors to Consider While Choosing a Best School Management Software Company
With the development of ERP technology, schools are not hesitant in exploring innovative ways to leverage the technology of mobile tools as an expansion of their ERP systems. Market is full of best service providers that provide everything your business needs to extend your school resource planning and other backend systems into the field with complete reliability.
It is very important for the institute to do market research and know the major education ERP software providers, who offer the best solutions as per the client requirement. There are also some vital points that you should keep in mind while seeking for school administrative software.
Vendors with Good Market History
Many of the vendors are no more offering school administration products over the last few years. So choose a vendor with years of experience and strongly rooted in the market.
Easy integration
It is essential to make sure the software you choose can easily integrate with other software your school in already using like email, spreadsheet or accounting applications.
Customizable Features
In larger educational institution, users find difficult system configuration. If you own a large institution, you should look for high levels of customization. It makes easy configuration without hassling the existing processes and workflows. Overall, the highly customized product will yield competitive and user-friendly ERP solution.
Service Support
Contemporarily, all types of management prefer to have a reliable solution for its customers. Similarly, school authorities prefer to have the best School ERP solution from renowned service provider to ensure parents, teachers and other staffs satisfaction. Ensure they fully implement ERP so that you could get good ROI. Be wise to avail complete system support including installation, implementation, training, customization, upgradation, integration and even web solutions. Make sure your ERP service provider provides unique, cutting-edge technical support to best meet your school management needs.
Multiple Task Management
School ERP solution can manage multiple tasks with ease and simplify the everyday functioning of the school. Such software offers multiple tasks including batch management, timetable creation, student admission, attendance management, library management, transportation, payroll manager, inventory control, payment gateway management and analytics and report management. All these for sure help in ease the process of your institution.
Affordable Pricing
Seek School ERP software providing company that aims to save your time and money. Doing so will help you benefit with good return on your investment. Ensure they give you different kinds of mark sheet with regular updation. If you own different institution it's wise to get multiple campus management through single software to save a little extra. So seek ERP software service provider that thinks about you and offer total solutions for efficiency and cost-effectiveness for the long term.
Best school management software has smartly integrated the communication channel that helps the school management and parents to embrace the updated system. School as well remain well-connected with parents to sharing children appraisal and performance schedule.
.