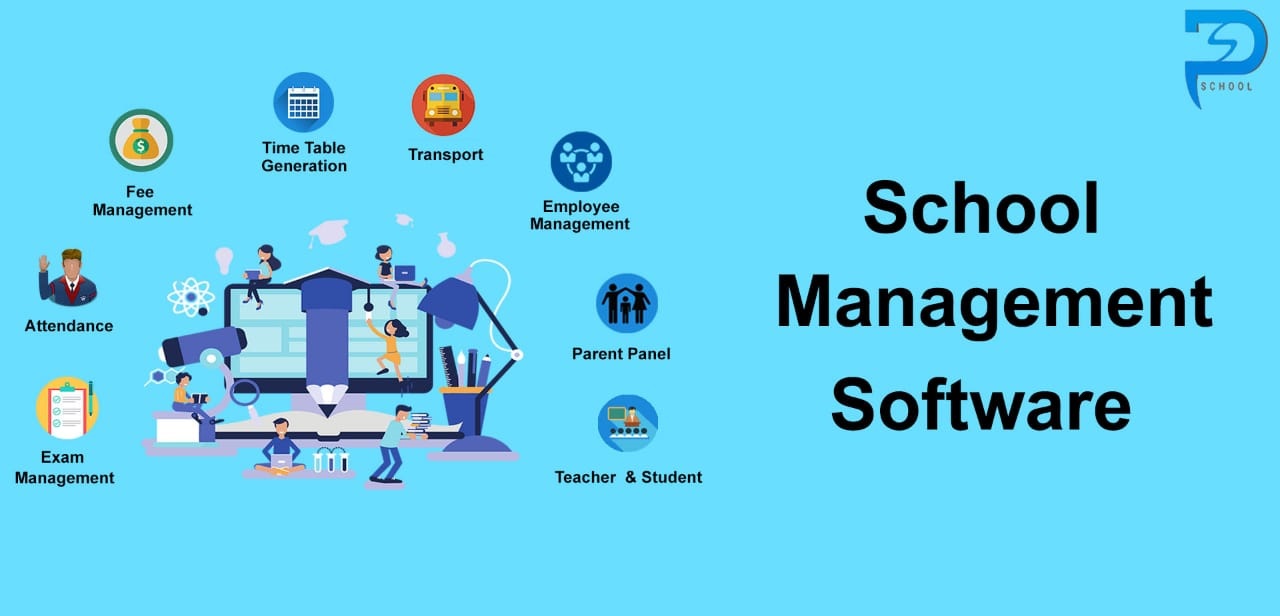 Reasons of Choosing the Best online School Management ERP Software Solution
The modern education system is getting advanced and more practical than ever before. To stand in rapidly growing and challenging era of the education sector, it has become essential for all educational institutions to implement school management software.

The latest school management software offers management solutions for various educational institutes. An automated program not merely records all idea but also greatly reduces the burden of administration and faculties and at the same time helps the students and parents. Presently, there are ample of options available in the market, but it might be quite tricky to choose right institute management software.

Many of the finest school management system are designed to continue to work with each school IT department in database storage. It as well easily fits with both internal and external network insight without violating school policy in turn to have updated data concerning its client. In the present scenario, web school ERP software is a culture to the world in an educational institution.

School management software helps school organizations to automate their administrative tasks and facility information including student records, attendance, class scheduling, faculty information, student data and calendars and also generate demographic and analytical reports. Additional functionality it boasts includes customer relations, accounting and easy access to certain school relevant information.
Some points that you can consider while purchasing the school management software include:

Grade and School Level
College and grade school have different needs, responsibilities, and living situations, as well as different instructional requirements. Ensure your school management software is helpful in providing the best schooling experience possible for your students. Feature such software includes:
Easy storage of administrative data like usernames and passwords
Easy management of teachers
Outside software integration capabilities
Easy admission management and academic reporting
Colleges prefer to look unique features such as dormitory management, free-payment systems, book-ordering systems, complex admission management, security and identity features and many more.

Back Up and Security Function
If you are running a school, you never know when your computer will crash and lost all your pictures, videos and all vital files. It's important for you to backup all important data choosing right school administration software. This will ensure backup and security functions for your school. Choose best school ERP that features:
Cloud Backup
Separate Hard Drive Backup
Notable vendor IT service reviews (to get help in managing and storing data)
Apart of all these, protecting your data from hackers play crucial role in maintaining the functionality of your school. Ensure your software boast a good record firewall and antivirus protection, added with an active vendor services that serve in helping you protect your data from unwanted intrusions and theft.
Remote Access and Networking Capabilities
It is a fact that your administrators and teachers do not live at school, so making sure that they easily access the information and capabilities to complete their work on time, you need to choose a good software option. Such software provides remote access to your faculty to get all things done on timely manner.
School ERP Solution like Google Apps for education allow administrators, teachers and even students to access grades, assignments and other administrative information at the click of a button with easy access to an internet connection. So it's all depends on you to make right decision to indulge yourself into the future of unlimited accessibility to the internet.

Student and Faculty Sizes

School management software is made available in all shapes and sizes for distinctive types of schools, grade levels and management needs. Some software options charge a premium on larger schools with larger student body. Smaller schools usually require small amounts of data storage to manage their work easily. Ensure you choose the right software options so that you could change your data storage plans as per your needs.
Apart of the above mentioned considerations, you may also look after some other consideration that you feel important to best suit your school and college management needs.

.