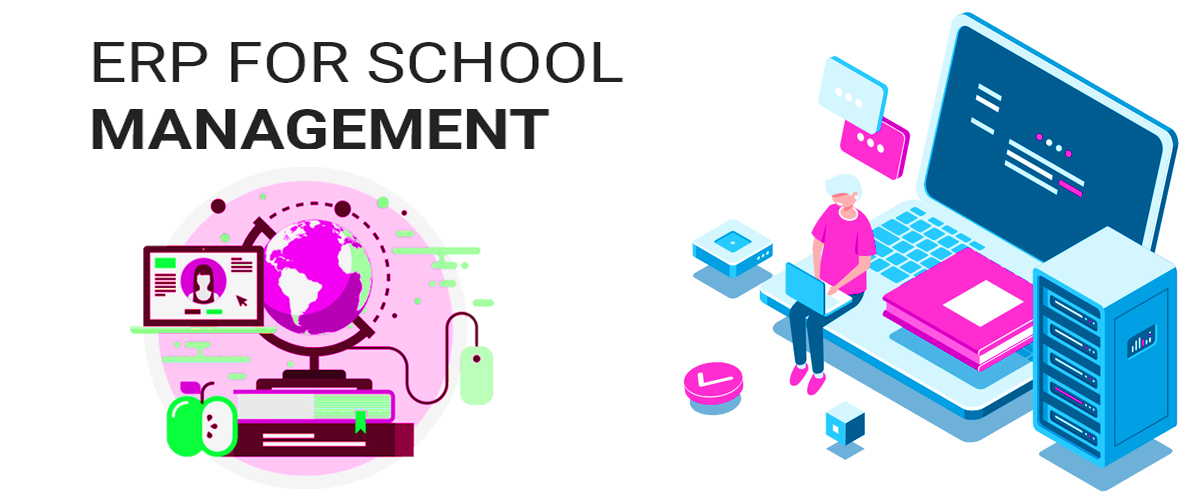 Be Smart to Make Right ERP Software Selection
Technology advancement left no institution or organization untouched. One such unique development is school management system software, which helps to manage the daily activities of your schools hassle-freely. With arrays of school ERP software systems available in the market, it's crucial to choose the ERP vendor of your choice. ERP software systems that are efficient, faster and easier to use should be your priority while selecting an ERP.
While selecting the right school management software, you need to consider arrays of things such as features, functionality, pricing and even the provider's experience in this relevant field. Ensure going for a complete assessment or even you can ask for your service provider to arrange a through demonstration prior purchasing the ERP solution for your school or institution. Let's discuss those considerable points in detail:
Through Evaluation
Going for a thorough research is important prior purchasing school ERP software. Since all ERP software does not match the requirement of school processes as each school has its own process. So, knowing school establishment years, numbers of students and numbers of teachers and other staffs will help you further in investing in school ERP. Ensure your vendor hold years of experience in the respected field and of a similar size and type as yours.
Feasibility
It is vital to check that the online school ERP Software is technically feasible i.e. whether the system is add-on to any changes or modifications or addition of any functionality. Ensure the school management software you purchased is competent enough to handle management changes and preserve the accuracy, reliability of the secured data. Also ensure it is easily operated by both technical and non-technical individuals.
Reliability
If you own a school, you must choose a best school ERP so that it could work as per your needs. Choose tested and most trusted software that can be dependable for long years with a consistency in its effective performance. It is best to prepare an analysis of the reliability of the product, how long it's being used by other schools and if it has been able to work efficiently during critical periods.
Pricing
When it is to purchase online ERP software for your school, you cannot merely ignore your pocket. It is also vital to gaze over other critical factors like implementation process, adaptability, flexibility and more. Do not remain happy if you are getting software with all features at a cheaper price, but compare the product and its efficiency with others. Pick the best ERP software at an affordable price but never compromise with distinguished features.
Useful Features
To know the usefulness of the software, you should have to collect enough knowledge about the School ERP Solution. There are arrays of features to consider like scheduling and admissions management to distinguish between quality software and poor software choice and choose the one that fits your needs.
Scalability
Make sure your chosen software is designed in a way that it can scale as per your requirements. Growth of school means increase in data. So as the numbers of people accessing this application, it will keep rising with the time flows. To seek the scalability of the software, ensure to check its track record stated prior.
Impact on Learning
Schools aim to provide knowledge to their students. So make sure the school management software you choose enhance or aid with student learning. Whether it is to show you student performance intelligently, teacher improvement modules or performance monitoring etc, such software fits your needs. Your students can even get benefits of automated assessment tests of different types to enhance learning.
So, choose the best school ERP software that is user-friendly, web-based and easy customization to fit into the size of your educational institution.
.